Pasta salad is always a big favorite around here. I have no doubt there will be more pasta salad recipes here in the weeks to come, but we'll get started with this one. Remember – if there is an ingredient that you aren't fond of, leave it out or substitute something else. This is a very flexible recipe, which is easily doubled or tripled for a large family or if you have guests.
We'll begin with the dressing – smash two good sized garlic cloves with the side of a heavy knife and then mince, or use a fork to mash into a paste.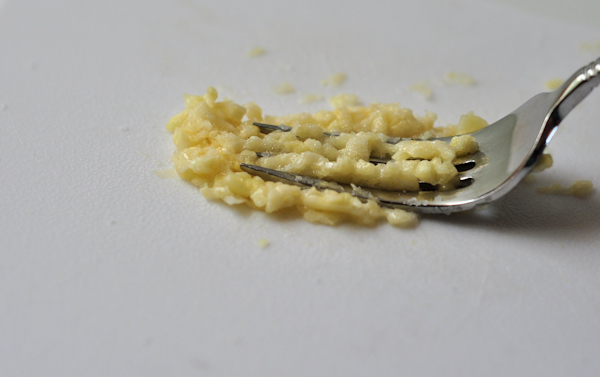 It is time for fresh herbs again – mince them up for this. I used some basil, rosemary, parsley and oregano for this today – about a tablespoon of each. You can easily use dried herbs if that is what you have, but cut the amount in half.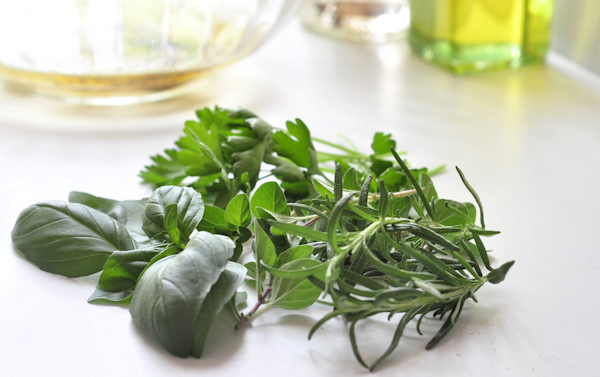 Put the garlic and herbs in a bowl, add 1 teaspoon kosher salt and a few grinds of pepper. Add 1/3 cup of white wine vinegar and whisk in 1/2 cup olive oil.
Cook 10 ounces of orzo pasta, according to package directions, making sure not to overcook it. Orzo is shaped like large grains of rice and I like it because it's easy to get a nice proportion of pasta to the other ingredients, avoiding overwhelming the fresh flavors of the herbs and vegetables. Drain the pasta, and allow to cool for about 5 minutes, and then mix the warm pasta into the dressing, stirring to combine.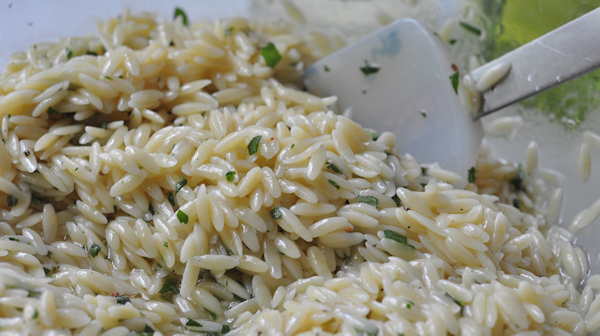 Chop vegetables of your choice – I used red peppers, cubanelle peppers, scallions and sun dried tomatoes – about 1/2 cup each. Mix into the pasta.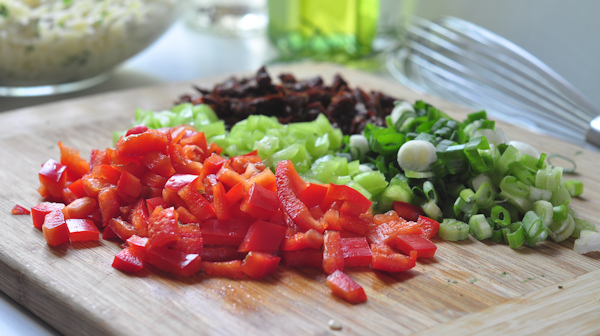 Along with about 6 ounces of crumbled feta cheese.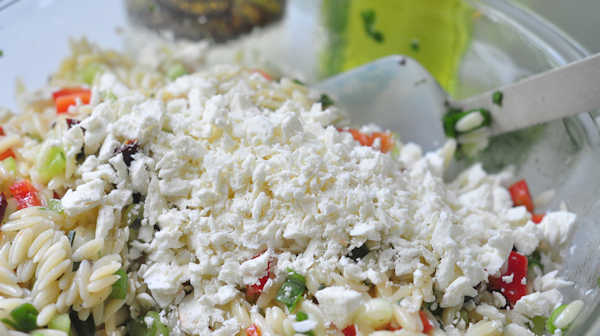 Mix well to combine and taste. Adjust seasoning if needed, adding more salt or herbs or whatever. Chill and then taste again before serving. Some pastas absorb more dressing that others, so you might need more oil and vinegar, but only if it seems dry – you don't want the salad swimming in dressing – just nicely coated.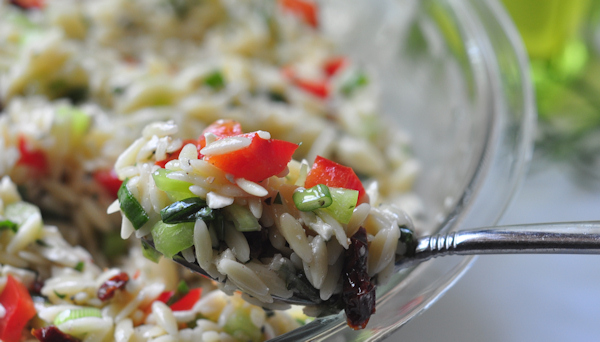 This nearly makes a meal all by itself, but we often have it with grilled chicken that has been seasoned with some of the same herbs before grilling.
If you are like me, this is a salad you will go back time after time, when you need something fast and full of the bright flavors of summer.
Enjoy!