In February, it's difficult to eat "local and seasonal" – at least in Upstate NY. We have snow. Snow is low in calories, fat and carbs and it is sugar and gluten free. It's vegetarian and vegan. It's even free.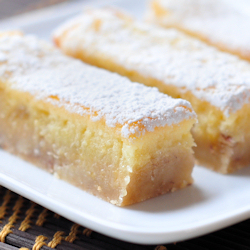 But – we get tired of just eating snow all the time, so I decided that citrus is about as seasonal as we are going to get. Lemons to be exact. And the candied ginger for these is local – it was in the pantry, which is right next to the kitchen. The pecans were local for Lauren and Steven – they picked them up in the neighbor's yard before they came up in December – and now local for us as well, since they were in the pantry, right near the candied ginger.
Lemon Bars are a long time favorite of mine, along with some variations that I have come up with over the years. A few weeks ago, I tried a chocolate/orange version. Let's just say that idea needs a little work. These, on the other hand, turned out so well, that I turned right around and made another batch immediately. I like to try a recipe at least a few times before blogging it, just to make sure a initial success wasn't a lucky fluke. So, I made that second batch for you, my dear readers. We are nothing if not sacrificial.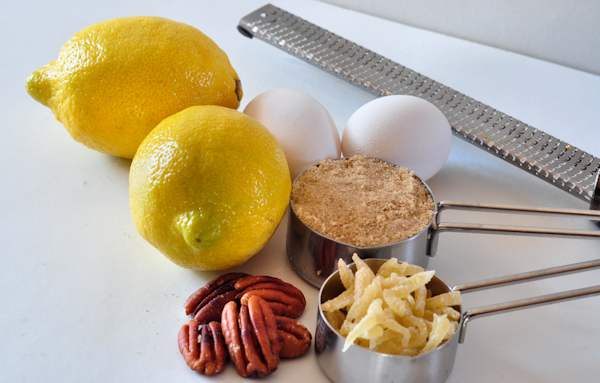 Preheat the oven to 350 degrees, and grease an 8×8 inch or equivalent [mine is 10×6] baking dish or pan.
Use a food processor to combine
1 cup all purpose flour
1/4 cup finely chopped pecans
1/3 cup light brown sugar
pinch of kosher salt
1 stick [4 ounces] slightly soft butter
Pulse together until the mixture is uniform and resembles coarse crumbs. Press mixture evenly in the bottom of the greased dish and bake for about 20 minutes.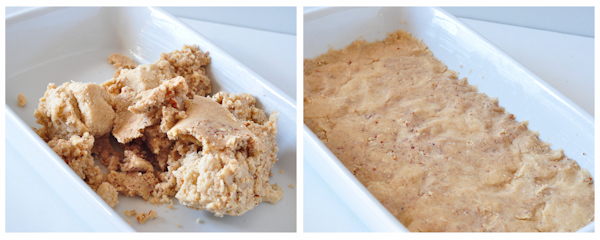 In the meantime, whisk together
2 beaten eggs
1 cup granulated sugar
1/4 cup chopped candied ginger
3 tablespoons all purpose flour
the zest and juice from 1 large lemon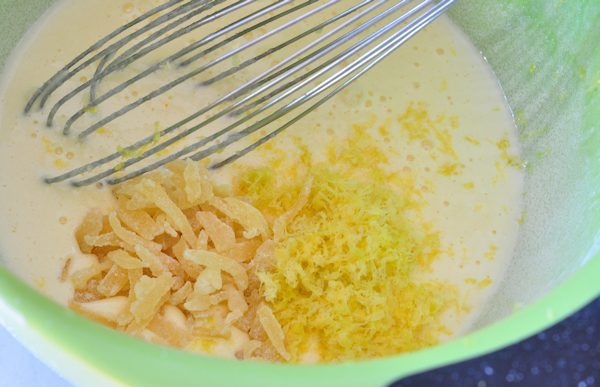 Take the baking dish out of the oven and carefully pour the egg and lemon mixture over the top. The ginger will try to all come out at once, so you need to keep it stirred in and make sure it gets evenly distibuted.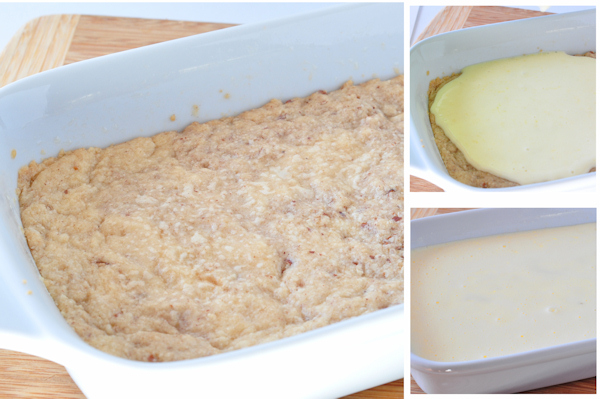 Return the dish to the oven and bake another 30 to 35 minutes, turning halfway through the time. The top should be nicely browned. Cool on a rack. Don't try to eat them when they are right out of the oven, because that filling is like molten lava. When they have cooled, sprinkle the top generously with powdered confectionary sugar.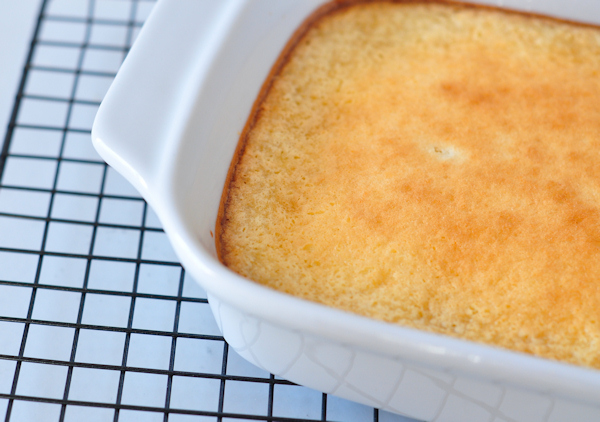 Cut into serving sizes as you like. I prefer narrow slices, because these are very rich. Keep leftovers sealed up, and if not gone in two days, I would refrigerate them.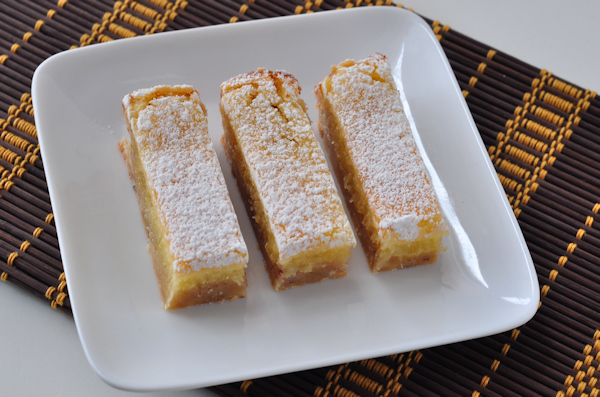 I would refrigerate them if they lasted two days.