I was out on the porch this morning, getting things cleaned up and put away, when I realized someone was staring at me.
Me: Can I help you?
Finch: Do you have a computer in that house?
Me: Yes – why do you ask?
Finch: Did you look at the weather this morning?
Me: Yep.
Finch: Did it really say it may snow later today?
Me: I'm afraid so, yes.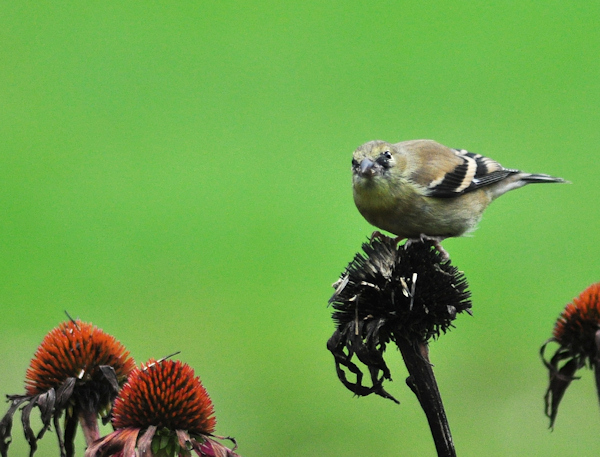 Finch: I am so not ready for this.
Me: I don't think any of us is ready for it, but that never keeps it from coming.
Finch: You won't let the birdfeeders run out will you?
Me: Never!
Finch: Great – I'll see you out back then.
Me: I'll be the one with the camera.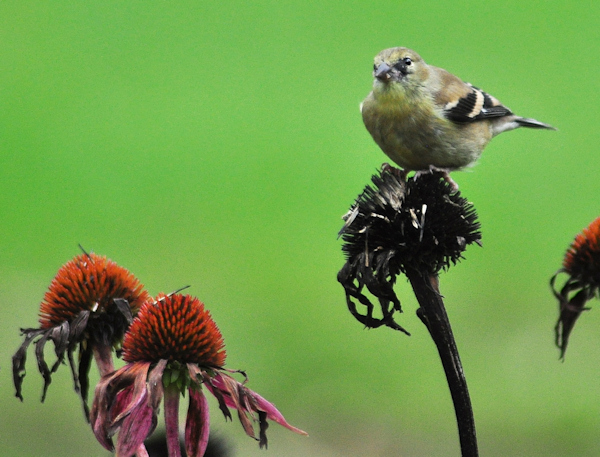 Just another ordinary morning encounter here at casa dlyn…