I guess I should announce when I am taking a weekend off – thanks for the emails asking if everything is ok. I just got busy and didn't have time to get anything together. I cooked some really good food this weekend though, so be watching for that to show up here soon.
If you don't follow me on Twitter or Facebook, you may not have seen my comment that Lauren is back home in Georgia and for all intents and purposes out of the Army. She has a month of leave to use up, then will out-process and be done. We are very proud that both of the girls [and their husbands, incidentally] chose to serve in the military, but not sorry that they are now out.
Larry went back to work today, after a 3 month hiatus. A cruel joke of the universe, since trout season starts on Wednesday. If he has his way, he would be busy sharpening his fish hooks or something but instead, he's gotta go to wooooooooooooork. [a set of my photos magnets to the first person who correctly identifies the late 70s- early 80s TV show from which that quote is taken. family is not eligible for this one]
And we got some new buddies! Meet Louie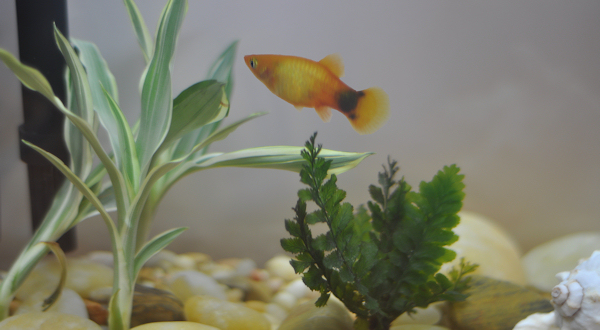 and Rico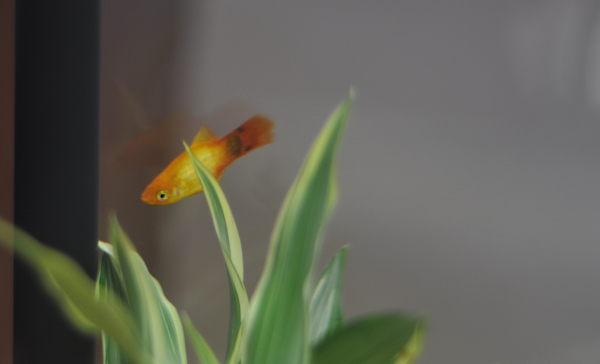 The names were chosen after intense consulations with our grandson, Mark. Louie [also known for a few months as "Woo-Wee", until Mark could pronounce his "L"s] is named after the Betta we had until he died in December. Rico seems to be named after one of his Little People, whom you may remember from the Lego Dramas we had here last year when Ellyn and the kids stayed with us while they looked for a house.
We had an aquarium a long time ago, when Ellyn was little. We lost all of the fish after a house fire – they died from the lack of heat in their tank, not from, like, boiling, which would probably put me off owning fish ever again. We put the aquarium away and finally, I gave it to my nephew.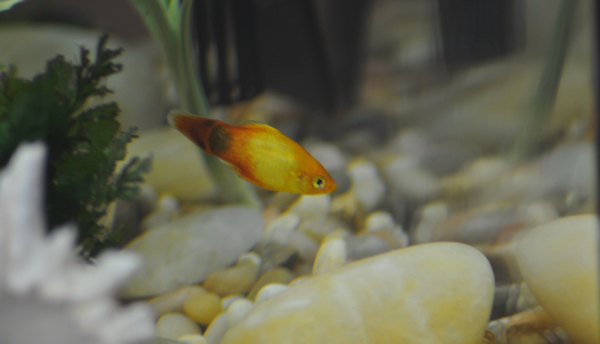 But now we have a new one and I am wondering what took so long, because I love watching these guys. Louie and Rico are Mickey Mouse Platies, and they will be joined by more fish in a few days.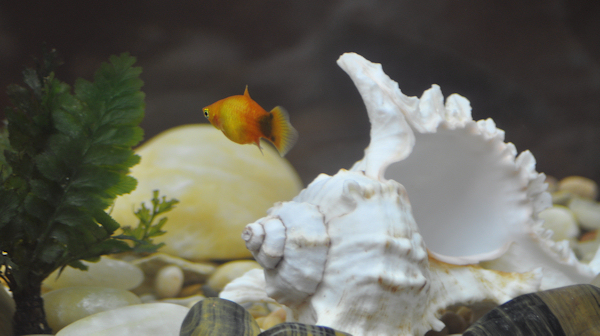 And I can't be entirely sure, but I think I may hear them saying something. Only time will tell about that though.