I have an obedience class this morning, with a dog you all know, so I have a guest blogger stepping in for me. I hope you will enjoy his offerings.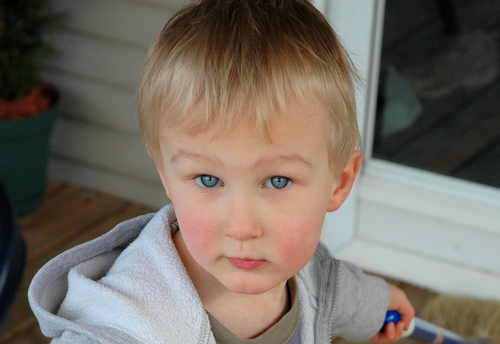 This is Bobby. He is a fireman and he saved this kitty from a tree because as we all know, that is the main thing firemen do, or why else would Bobby be holding one?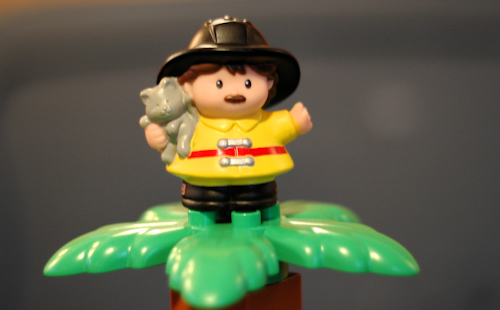 Anyway, this kitty belonged to Molly and when Bobby saved Molly's kitty, she fell right in love with him. It might be because of his mustache which makes him look very mature.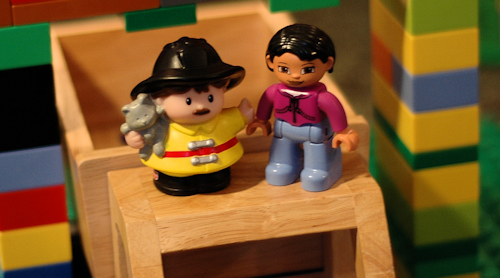 So they kissed. Bobby is obviously very secure in his masculinity and is not threatened by the fact that Molly is a whole foot taller than he is.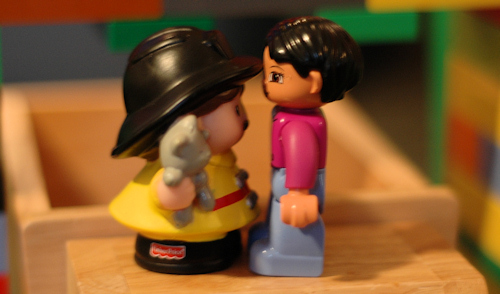 This is Joe. He is independently wealthy and has his own plane. I guess he could not afford one with longer wings though. It doesn't look safe to me. Joe is Molly's friend and he would have rescued the kitty but his plane doesn't move very fast, just driving across the living room floor, so he didn't get there in time.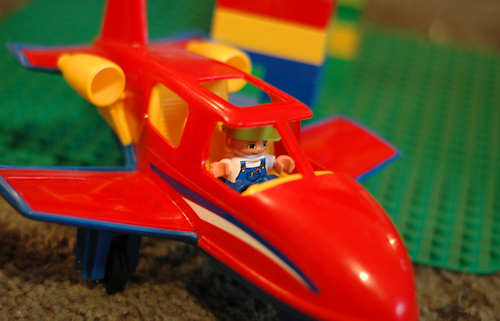 This is another friend of Molly's – the farmer and his cow. More about them in a minute.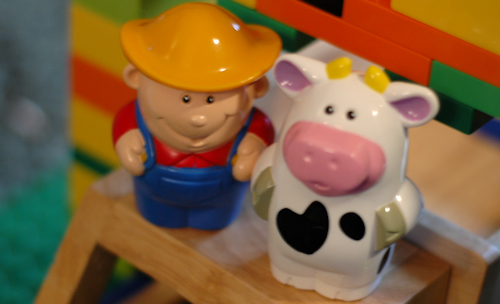 And another of Molly's friends, Rico. Rico is a whale handler. Rico is holding his hand behind that bush to hide the fact that one time, a very long time ago, he was laying on the floor when no one was watching Riley and Riley sort of …..ate…his hand.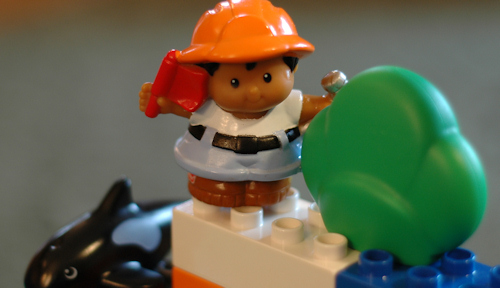 Molly bought her whale from him. [can anyone explain to me why the beginner box of Duplos contains a whale? no other animals – just a whale. it is very odd if you ask me]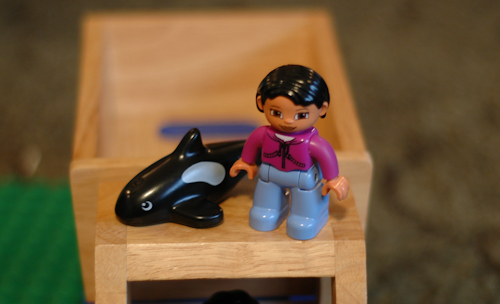 Then one day, the farmer's cow fainted. All the friends gathered to see if they could help.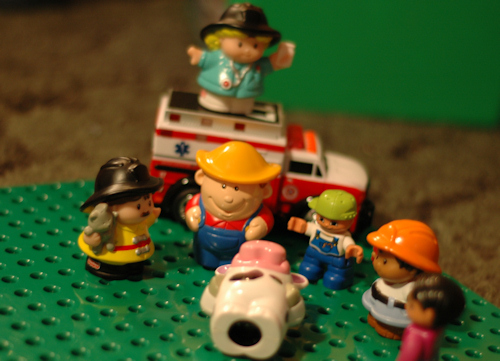 But only Nurse Suzie could help because she had a box of bandaids and that is just what you need after fainting.
That, and a ride in an ambulance.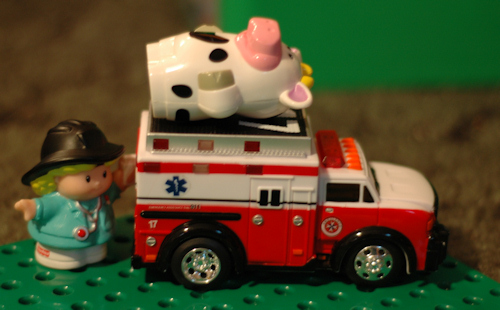 When the cow was all better, all the friends went for a ride in Bobby's dump truck. [is it just me, or do Bobby and Molly seem to be involved in some kind of shady transporting of undocumented workers?]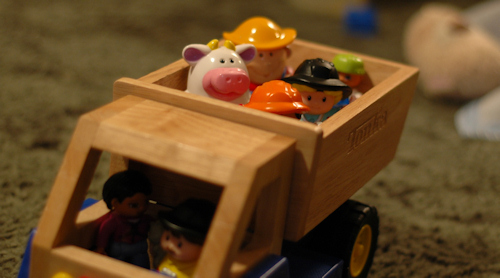 Then it was the end, so Bobby and Molly drove off into the sunset to live happily ever after. And it was dinner time, so they had to go back in the toy box.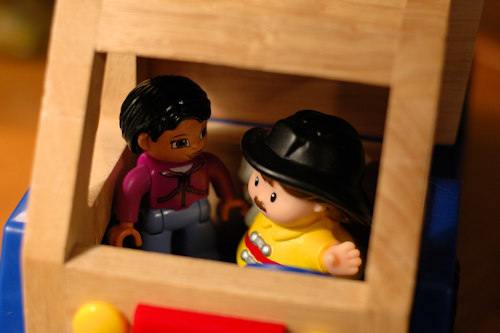 THE END!