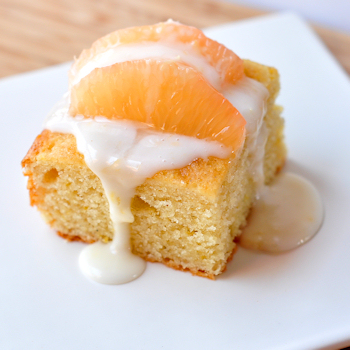 Grapefruit is a much neglected citrus in baking. Cookbooks, blogs and recipe sites are full of lemon, orange and lime goodies. Grapefruit though? Not so much. And why? I have no idea, other than the fact that the flavor is a bit more subtle than some of the other citrus, so you have to work a little harder to get the most out of it. I love grapefruit though, and since I eat one just about every day when it is in season, it's not like I am groping about for ways to use it up. Still, I wanted to see what I could do to bring out it's best qualities in a cake, and that is how this tea cake came to be. A tea cake is usually light textured, but moist, not overly sweet, and featuring simple flavors. A perfect vehicle for getting grapefruit to play nicely in a baked goodie.
There nothing complicated here in this recipe. You will want to prepare the grapefruit for starters. Use a microplane
or other small grater to remove the zest and then extract the juice. I used ones of those glass juicer things, though they aren't really big enough for the job – mostly it's a matter of brute force to squeeze out the juice. Fortunately, one grapefruit will probably be enough for the job. If you serve it like I did, you will need a second grapefruit for the supremes to go on top. You can find directions for getting the sections out in my Grapefruit Marmalade recipe from last year. I also took some of the zest from that second grapefruit to make the drizzle for the top.
Generously butter an 8 inch square pan pan, and flour pan, tapping out any excess flour. Preheat the oven to 350 degrees.
Put 3/4 cup of granulated sugar in a small bowl and add the zest from one grapefruit [about 4 teaspoons give or take] and rub together with your fingertips, until well blended. This will really pull a lot of flavor from the peel.
Cream together
4 ounces soft butter
the sugar & grapefruit zest mixture
Then beat in, one at a time
2 large eggs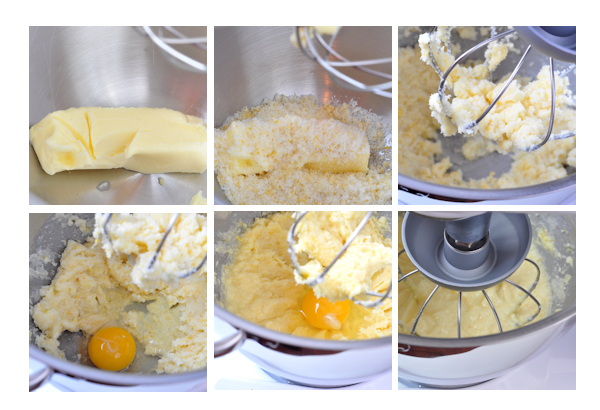 Add
1/2 cup sour cream
1/4 cup fresh grapefruit juice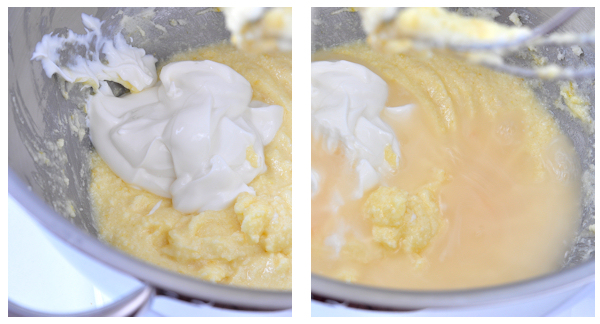 In a small bowl, combine
1 & 1/2 cups all purpose flour
1 teaspoon baking powder
1/2 baking soda
1/2 teaspoon salt
1/2 teaspoon ground cardamom
Add to creamed mixture and beat just until combined.

Spread evenly in the prepared pan and bake for 30 to 35 minutes, until a tester or toothpick comes out with just a few moist crumbs attached.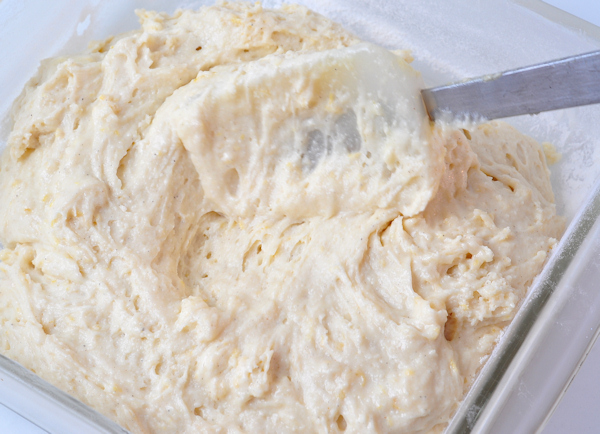 Cool for about 5 minutes in the pan and then carefully remove and set back on the rack, right side up, to cool further.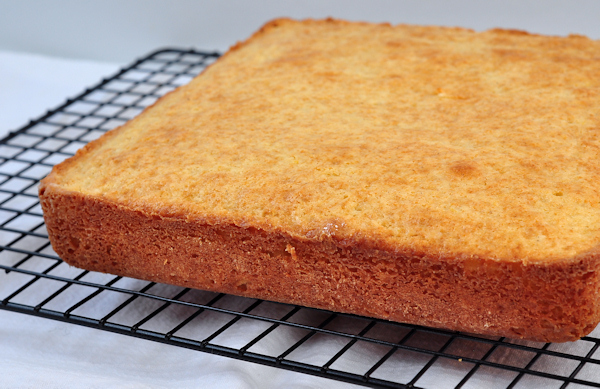 Mix together
1 cup confectionery sugar
1 teaspoon grapefruit zest
1-2 teaspoons grapefruit juice
To serve, top with a couple of the grapefruit segments, and a a bit of the sugar drizzle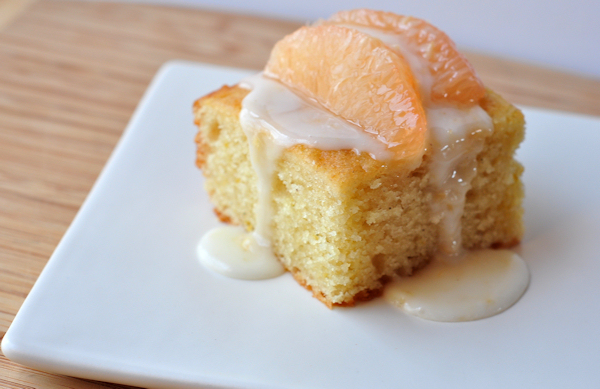 Now, if you aren't so crazy about grapefruit, this will also work with orange, lemon or lime. It's hard to imagine they would be any better than the grapefruit version though – totally yummy!