Usually spring makes me think of bright, light vegetable filled soups. But yesterday? It was snowing here, if you can believe that. Maybe a week in Arizona has thinned my blood, but snow near the end of April seemed almost like a personal insult, and it made me long for more substantial fare. This is an old standby and it is always satisfying. Easy too – not as easy as opening a can of you-know-who's Cream of Mushroom, but you don't really want to eat that gloppy looking stuff, do you?
Begin with 12 ounces or so of fresh mushrooms. These are white button mushrooms, but criminis, baby bellas, or any other widely available mushroom will do nicely. I am particularly fond of fresh oyster mushrooms that grow in the woods right around here, but, what the snow and all, I didn't think they would be so easy to find just yet.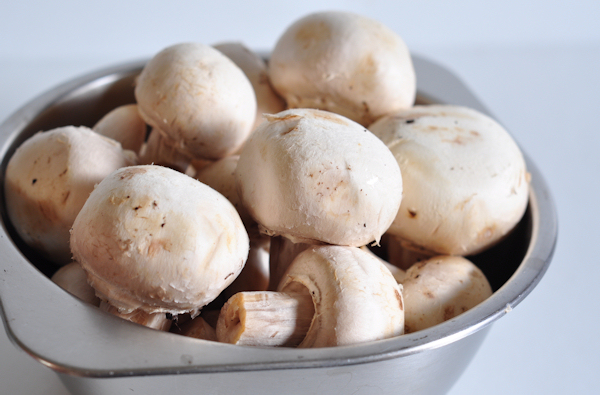 Brush the mushrooms free of dirt and slice thickly. Set them aside for now.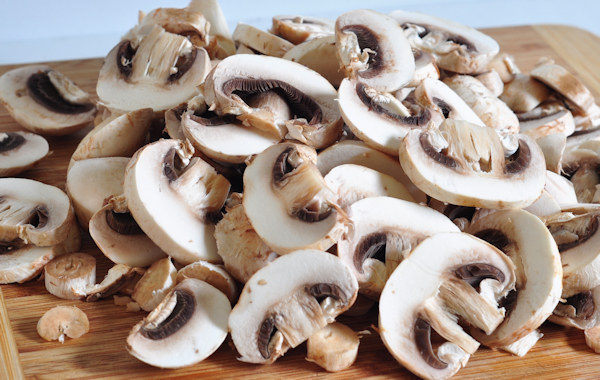 Dice 1 large carrot, 1 large stalk of celery and 1 medium onion.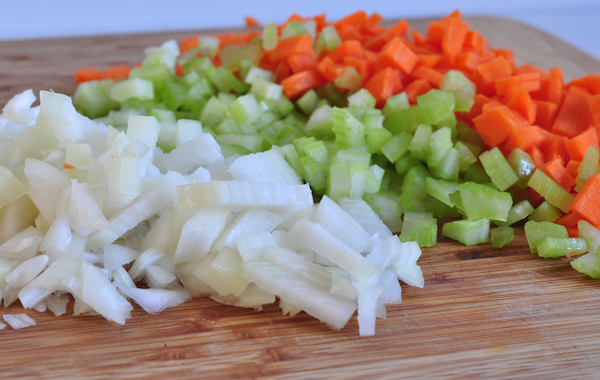 Melt 4 tablespoons of butter in a 5 quart soup pot, and add the diced carrot, celery and onion.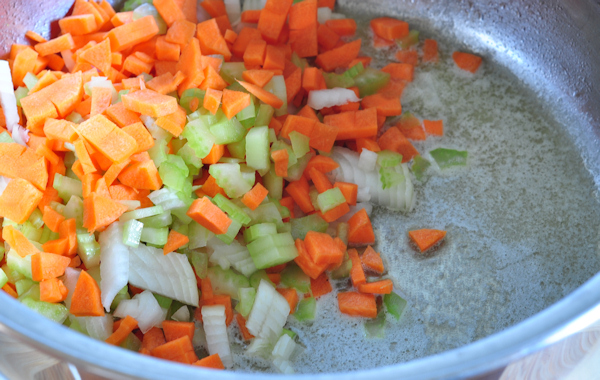 Sweat over low heat for 6 to 8 minutes, until the celery and onion are translucent and the carrot is starting to get tender.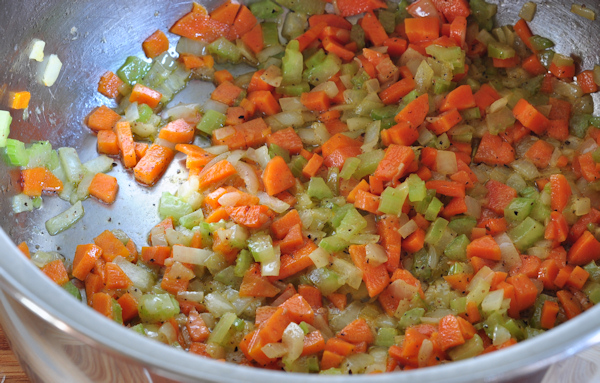 Add the mushrooms, increase the heat to medium and cook for about another 6 to 8 minutes, stirring every couple minutes.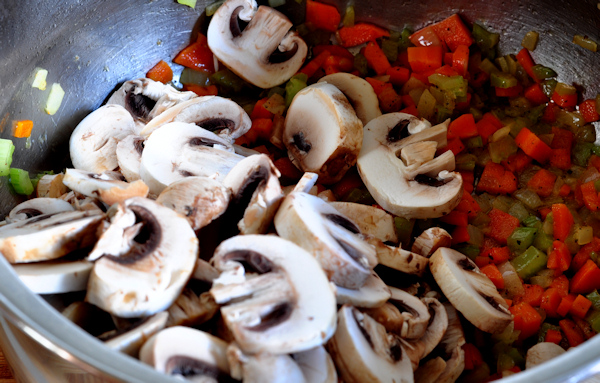 Add two teaspoons of dried [1 tablespoon fresh] thyme, and 3 medium garlic cloves, minced. Cook 2 minutes.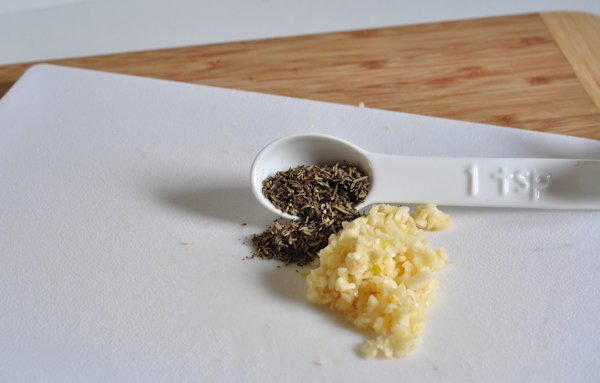 Add 3/4 cup of dry white wine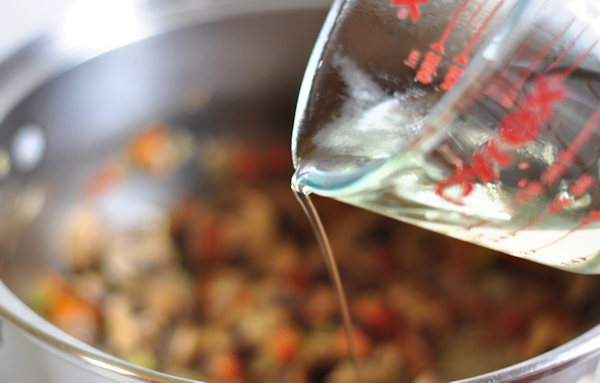 And 3 tablespoons of brandy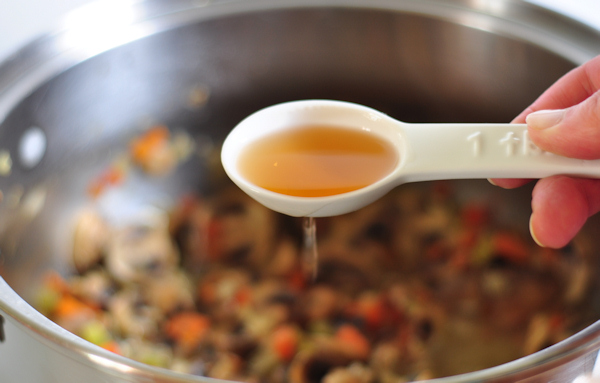 Now this next part has to be done fairly fast and all at once, so I didn't get any photos, but it is not difficult. Raise the heat under the pan a bit and cook the mixture until it reduces by about half. Quickly whisk in 4 tablespoons of all purpose flour. Reduce heat back to medium and whisk continuously for about a minute, to cook the flour and ensure that it is completely incorporated. Add 3 cups chicken stock and keep whisking until everything is evenly mixed. Bring back up to a simmer for about 10 minutes, stirring every couple minutes.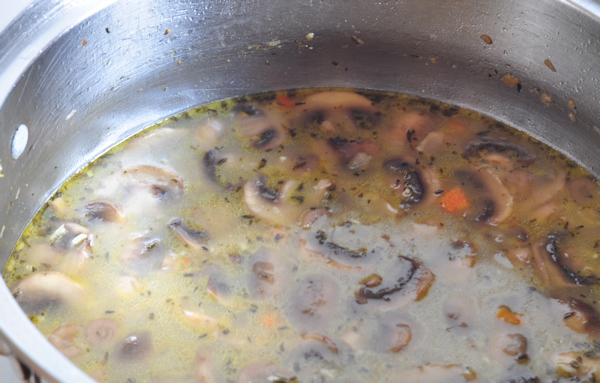 Add 3/4 of a cup of half & half or light, or heavy cream, depending on how many calories you want to add.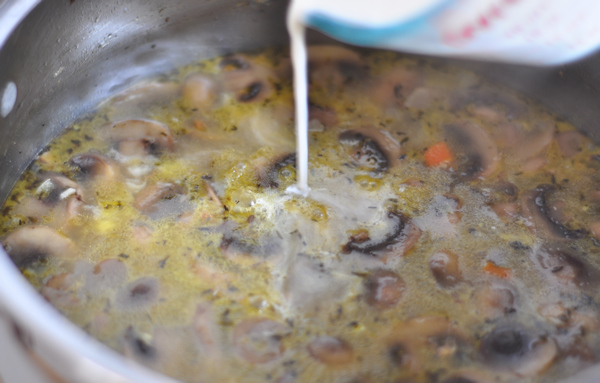 Bring back up to serving temperature.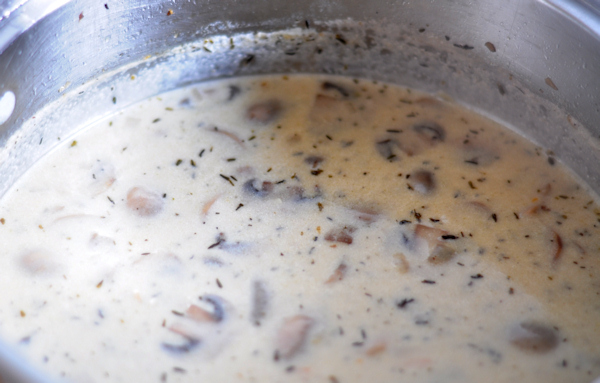 Serve with a bit of shaved romano cheese on top.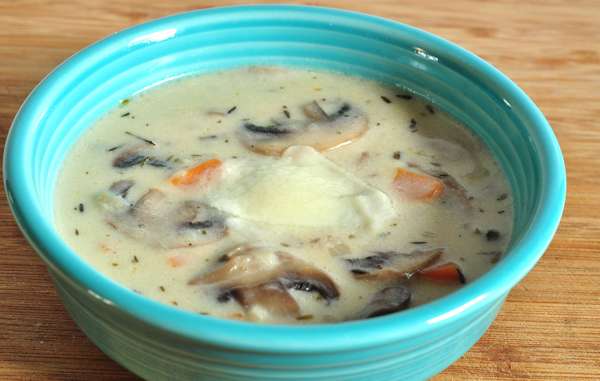 It didn't completely make us forget about the snow, but it was close.