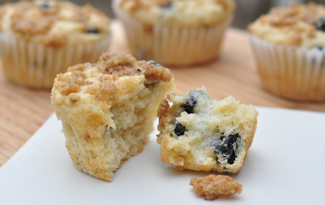 Yeah yeah – I know what you are thinking.   That Donalyn – she thinks she can just show up here any old time she feels like it.  Ok, so I DO kind of think that I guess – it is my blog after all.  But I am not away from here so much by design, as by everything catching up with me at once.  You have heard me mention [who hasn't, by now?], how much time it is taking to get DessertStalking off to a good start.  That hasn't changed yet, and I still put in hours over there every day.  Then – if that wasn't enough, an unexpected freelance job came up, and DessertStalking being the expensive little baby that she is, I could not pass on it.  Yikes – not a single recipe in the pipeline and nothing interesting on the camera card. 
But – I will try not to have another week like that.  I hope.  Though there is that week my brother is getting married next month and we are taking an actual vacation for a WHOLE WEEK!  Think of the great photos I will be able to get in the desert after a rainy winter?  I am trying not think too much about the fact they asked me to do some wedding photos for them.  They want me to take pictures of people?  People?  Not cookies or trees or Riley?  People?    I have always been able to channel Scarlett O'Hara when I need to, though, so I will think about someothertime.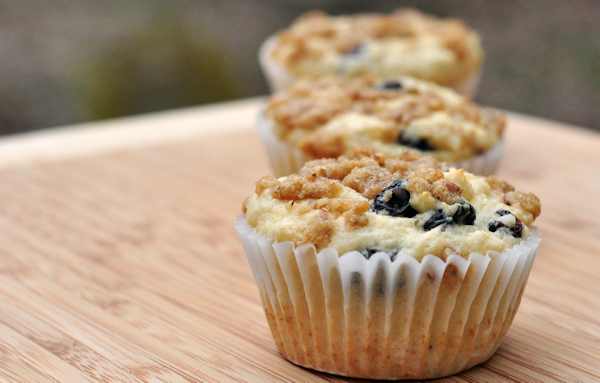 So anyway – these muffins.  Whoah, are they good.  I was going to make fruit cake last fall, and I ordered all of this awesome dried fruit.  Then I never made the fruit cake, so I have to use the fruit in something before it gets too dry.  I chose the cranberries for these, and instead of the traditional orange that is so often paired with them, I decided to go with lemon.  And I like a little something interesting on top, so how about some crunchy, nutty stuff?  They are easy and totally scrumpticious.
To get started, line a 12 cup muffin tin with paper liners or grease it well, and preheat the oven to 350 degrees.
3/4 cup dried cranberries
1 cup room temperature buttermilk
1 beaten egg
2 tablesppons vegetable oil
2 tablespoons applesauce
1 teaspoon vanilla
freshly grated zest from 1/2 large lemon – about 1 tablespoon, packed
2 cups all purpose flour
1/2 cup granulated sugar
3 teaspoons baking powder
1/2 teaspoon salt
2 tablespoons soft butter
1/3 cup brown sugar
3 tablespoons finely chopped nuts
Use a medium bowl or 4 cup measuring cup, and soak the cranberries in the butter milk for a couple hours. Stir in the egg, oil, applesauce, lemon zest and vanilla, until completely combined. In another medium bowl, wisk together the flour, sugar, baking powder and salt. Pour the wet ingredients into the dry and fold together, just until combined. The batter will be very lumpy. Divide evenly in the muffin tin. Combine the soft butter, brown sugar and nuts. This will make a mixture that has a lot of lumps – gently press some of the mixture on top of each muffin, but leave it kind of irregular. Bake for about 12 to 14 minutes, until a toothpick comes out with just a few moist crumbs. Cool on wire rack, and serve warm.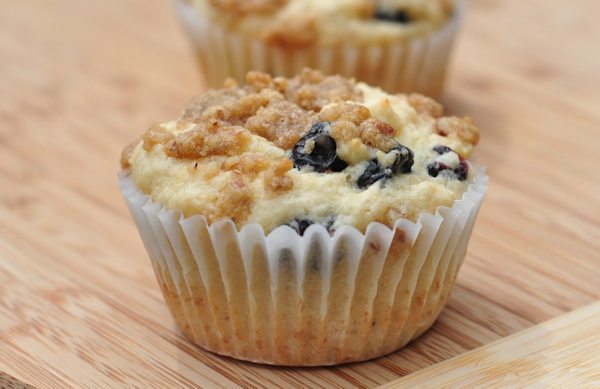 So fruity, lightly sweetly and wonderfully moist. Best if eaten in a day or two, but that is probably not going to be an issue.