Last week I was telling you about the buckets of vegetables that have begun their yearly migration to my kitchen floor. I did not tell you the whole story however. See? Nice peaceful vegetables…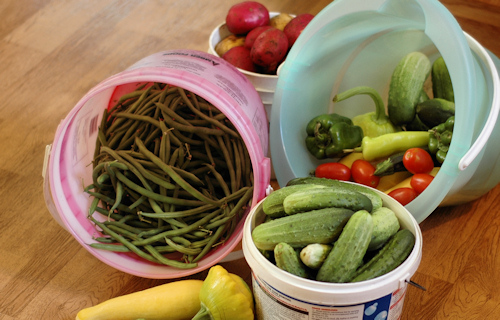 But wait – who is this?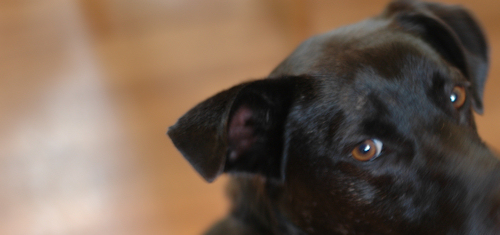 Me: What do you want?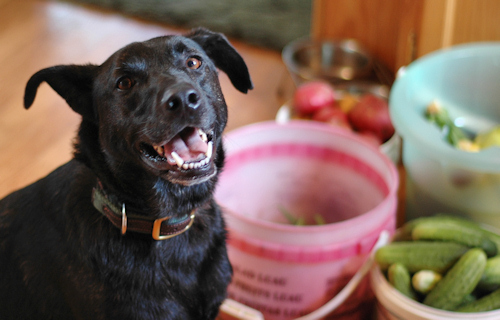 Riley: You know.
Me: Could it be …
… a bean?
Riley: Come to papa!
Me: Why is this picture so blurry?
Riley: It's my lightening fast reflexes – no photographer could capture it.
Me: Oh good – I thought I just sucked at indoor photography.
Riley: Nope – I am a very fast dog you know.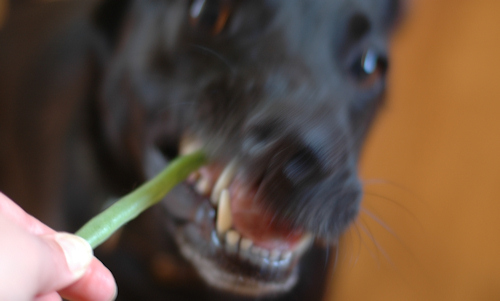 Me: You know, I don't think most dogs like raw green beans.
Riley: You are kidding, right?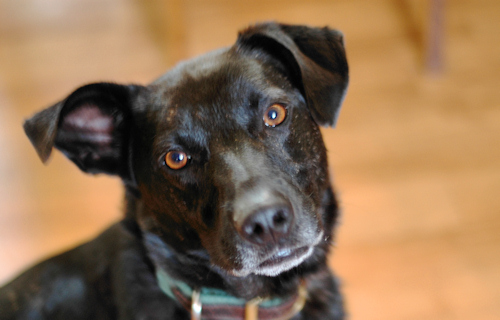 Me: No – I am pretty sure they don't.
Riley: Well, they don't know what they are missing then. I will just be right here, in case you drop any and need them cleaned up.
Me: Thanks – I really appreciate your concern that I have a clean kitchen floor.
Riley: Anything I can do, you know I am here for you. And tell the bloggy internets I said to have a good day!