A woman has to know her limitations. There are photographers who can take great shots of people, specifically posed shots of people, but I am not one of them. I can't practice this skill on Larry, due to his propensity for making rude gestures when I try to take photos of him. I can take good photos of Riley, because he is bribable. Larry does take bribes, but his preferences in this area have a tendency to interrupt the photo session and that is just not helpful at all. To me, I mean.
There are some other people I like to practice on occasionally however. I was all holier-than-thou about bribing my own kids when they were growing up, but I am totally okay with bribing these two. I think it is actually required that I engage them in activities that are just slightly off center from their parents' plans for their overall enrichment. So, when they were here last week, I suggested that we work on Grandma's photo taking skills. I may have mentioned the bag of sugared gumdrop fruit slice thingies I had on the counter. They were all a bout that!
"Can you guys try to smile for me?"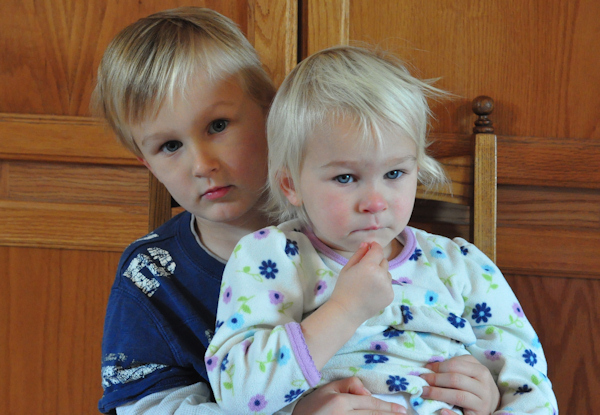 "Okay – Anna! Look at me!"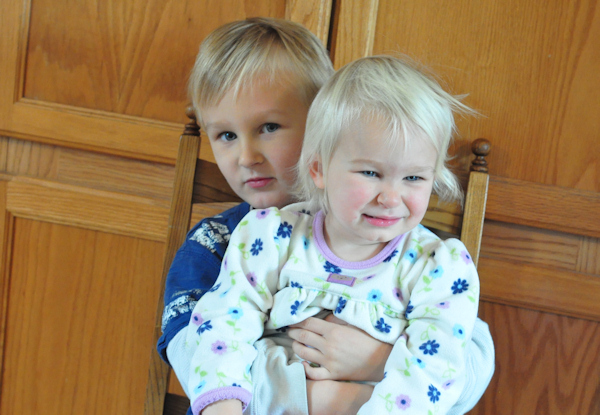 "Good Anna! Now, Mark, you look at me too!"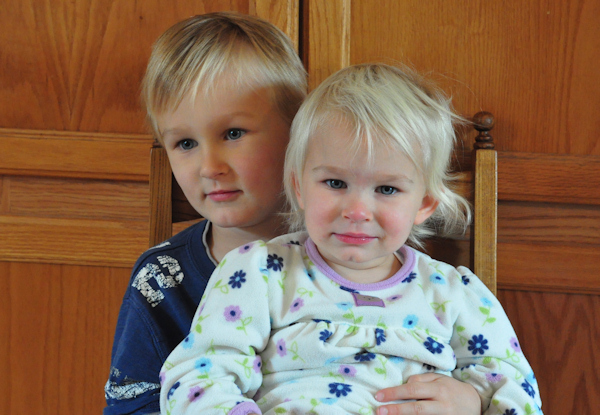 "Thant's nice Anna – now look at Grandma again!"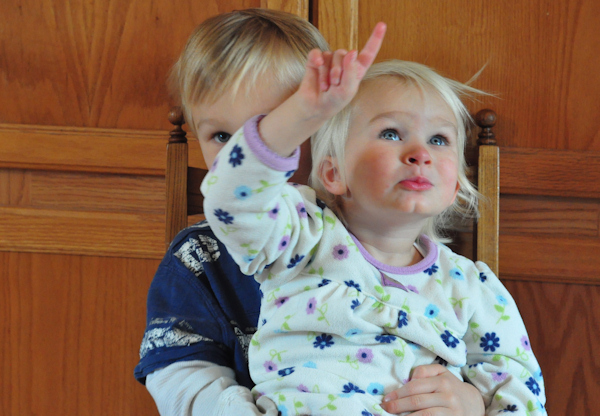 "You guys are doing great! Isn't this fun! Okay – hold still now!"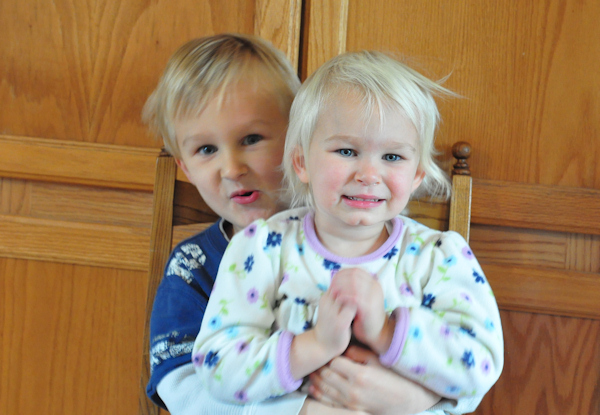 In five minutes, I took about 80 frames. Here is the pinacle of photo acheivment for the day: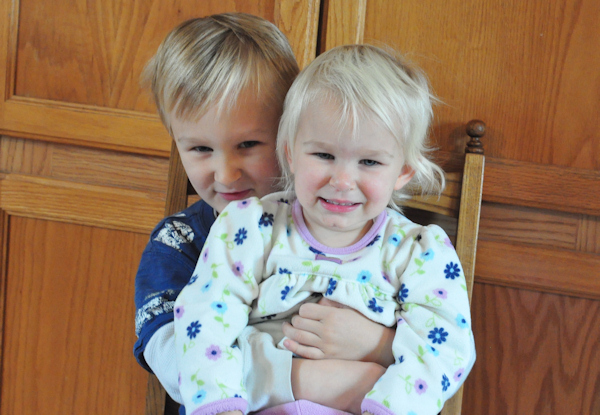 Things kind of went downhill from there. Anytime Anna's nose is running, she very helpfully points to the problem and says, "Snot!"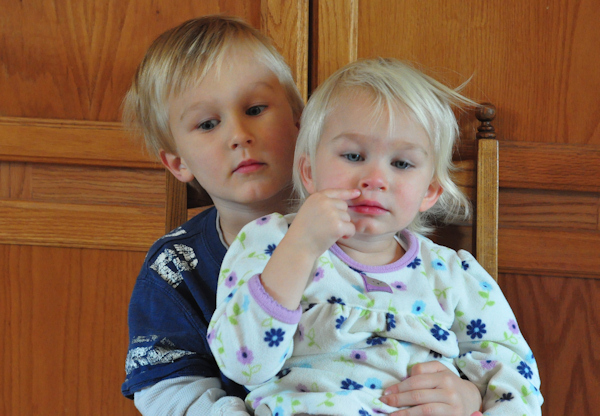 I did wipe it for her, but apparently I missed something.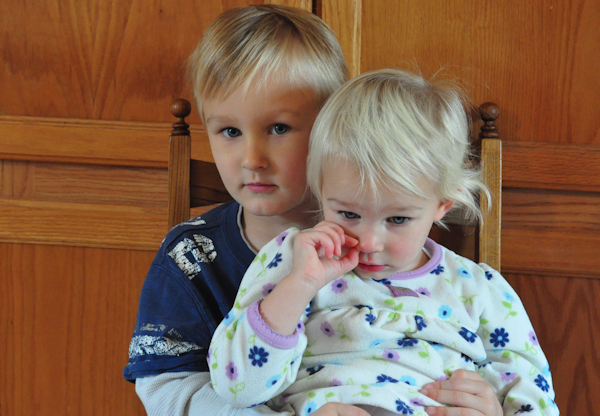 Right around that time, they decided that 4 minutes and 27 seconds was plenty long enough to sit still for one lousy piece of candy, so we were done.
I can still get a good one once in awhile.