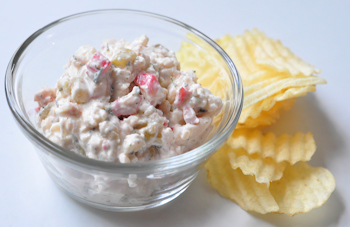 My Mom made crab dip when we were out in Arizona. A LOT of crab dip. She had to make a lot because everyone in the family sucks it down like it was the last food on earth. And I don't blame them one bit, because it is really delicious. She has a little secret too, my Mom. Her crab dip isn't even made with crab – it is made with the imitation stuff! Now, don't be hatin on the imitation crab, cause in this dip, it tastes fantastic. You know me – there is not a lot of imitation or premade stuff, or mixes around here [or at my Mom's]. "Aunt Sandy" could not put a meal together in my kitchen to save her life. So, if I say this is good – you know I would not steer you wrong. Add to that, the price – which is low, and the fat and calories – also both very low. The final argument? It is killer easy to make. You are going to want this for cocktail hour tonight, so you better get going on it!
6 ounces imitation crab, thawed and coarsely chopped
1 cup sour cream
1 canned green chilli, cut in a medium dice
1 garlic clove, mashed to a paste
2 tablespoons horseradish
3/4 teaspoon salt
8-10 grinds fresh pepper
2 tablespoon flat leaf parsely, chopped [or to taste]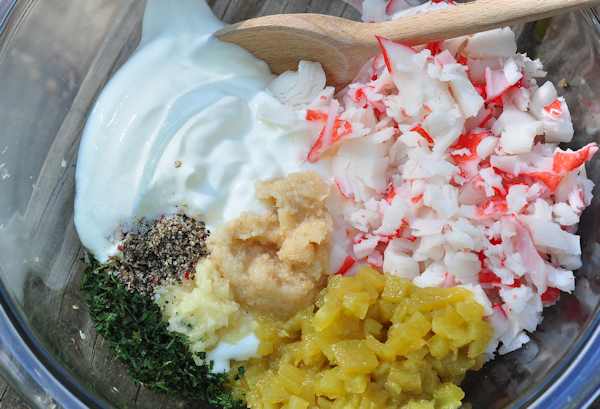 Stir it all together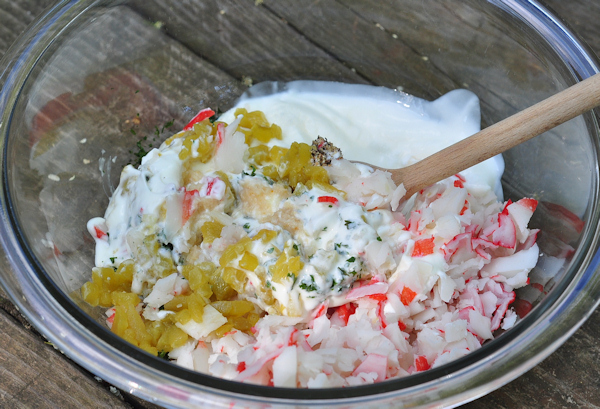 Until it is well combined. [that little wooden spoon once belonged to my Grandmother – she gave it to me when Larry and I first got married]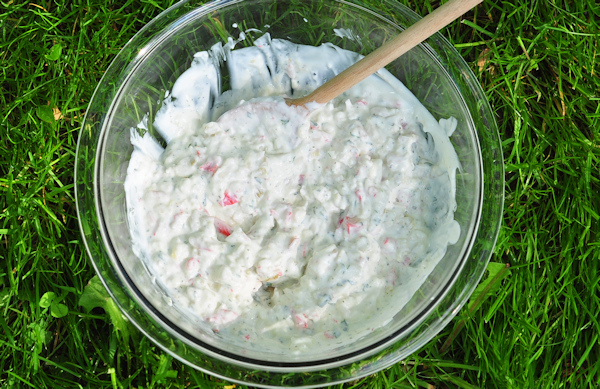 Chill for at least a couple hours to blend flavors and serve with the scoopers of your choice – chips, crackers, even veggies, if you want to go totally overboard with that whole healthy thing.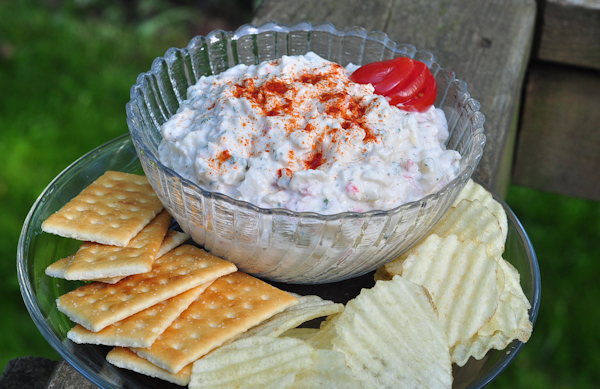 Perfect for the next time you are sitting on the porch, watching the day wind down.