Once the weather gets hot, I don't turn on my oven. We don't have AC, so heating up the house, even to bake some really yummy cookies is pretty much out of the question. But it has stayed cooler than normal this year, so I thought I would grace Larry's Father's Day with some cookies. I wanted to make blonde brownies, and he loves fruity cookies, so I looked to see what I had. Dried cranberries and almonds – perfect! Toast the almonds ahead of time, so that they have time to cool before adding them to the batter.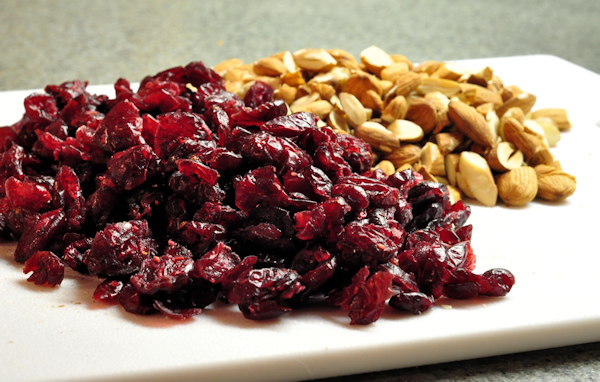 This is a pretty standard cookie recipe – cream this, add that, mix in some other stuff and you are all set. So, here we go.
Preheat oven to 350º
Cream
1 cup soft butter
Add
1 cup light brown sugar
1 cup white granulated sugar
Cream until very fluffy
Beat in
2 eggs
2 teaspoons vanilla extract [the real deal, not imitation]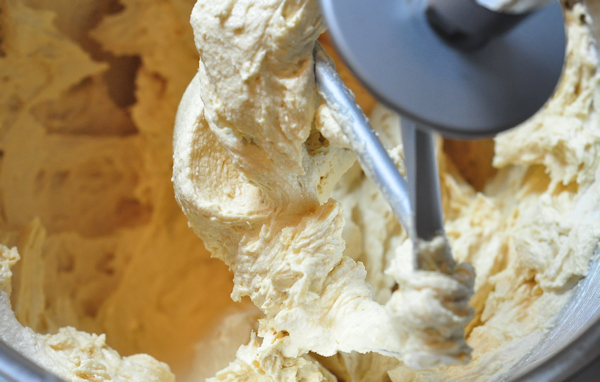 Add
2 cups all purpose flour
1 teaspoon salt
1 1/4 teaspoon baking powder
When that is thoroughly incorporated, stir in
6 ounces of dried cranberries
6 ounces of toasted, coarsely chopped almonds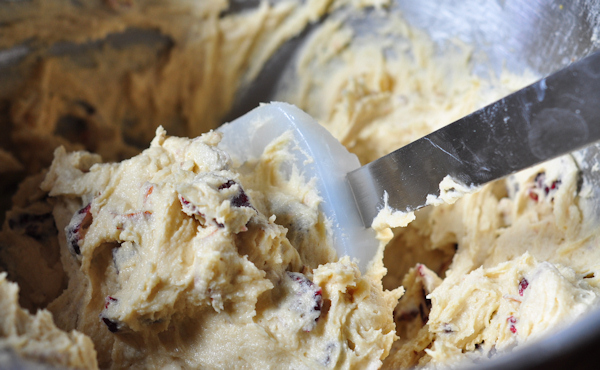 Spread evenly in a well greased 9×13 inch baking dish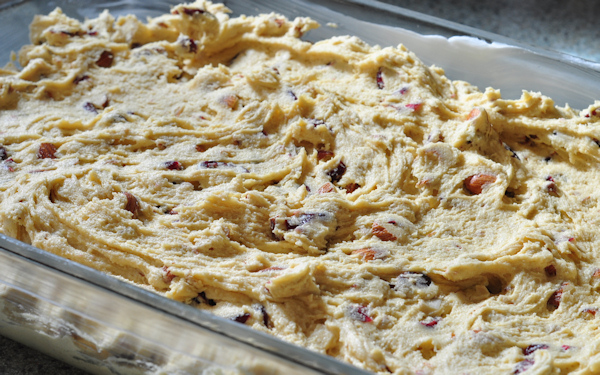 Bake in 305º for about 40 minutes, turning halfway through baking time. The top should be nicely golden brown and a toothpick inserted near the center should come out clean. Immediately scatter 3 ounces chopped white chocolate over the top and allow to sit for 5 minutes.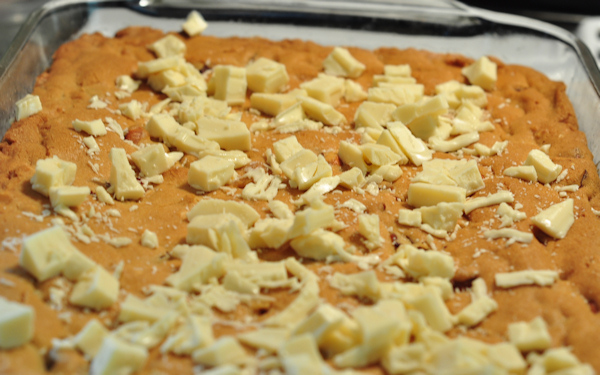 Spread out the now-melted chocolate. I wanted it uneven, but you can spread it evenly if you prefer.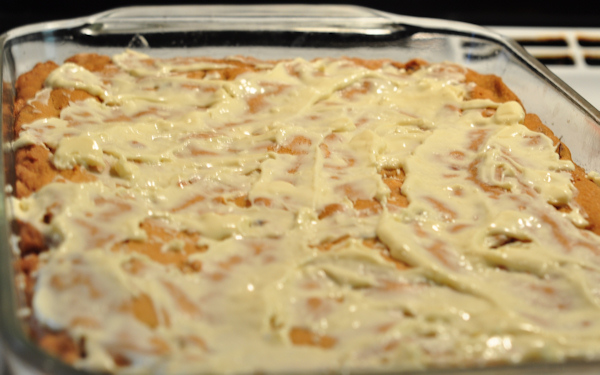 Allow to cool completely, or as was the case on Father's Day, as long as people can stand to wait, and cut into 2 inch bars.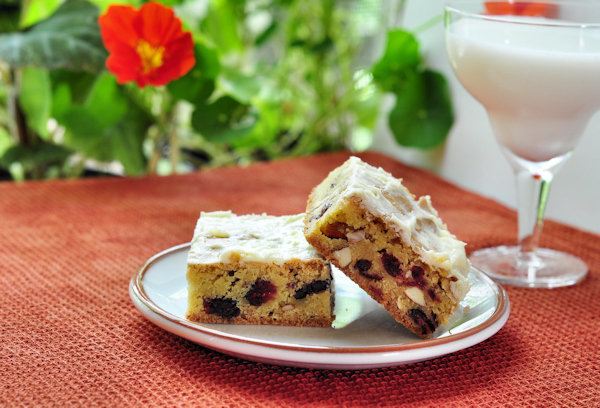 Need a closer look?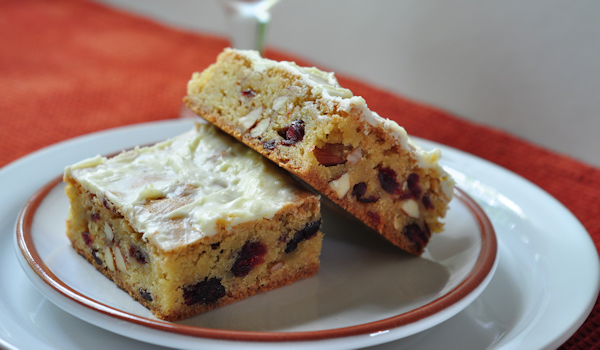 Keep in a sealed container and they will stay moist and chewy for a week at least. The extra vanilla in the batter really shows in the flavor, and the white chocolate melts so nicely in your mouth – all in all, a very successful experiment!