Poppy Seeds. Look at them. Beautiful crunchy little things. They give up a satisfying tiny "pop" when your teeth crush them. Irresistable! Paired with the fresh sunny flavor of lemon they are downright seductive.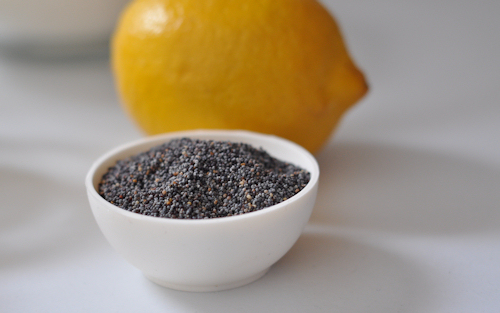 But to make a great muffin, they need a little help.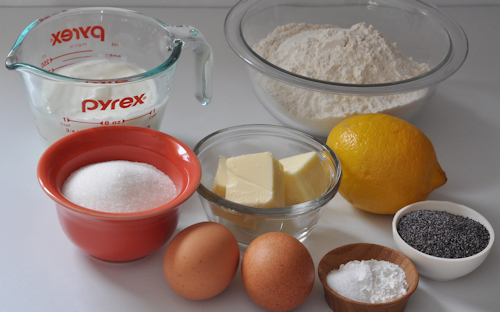 Cream together
1/2 cup sugar
1/3 cup of butter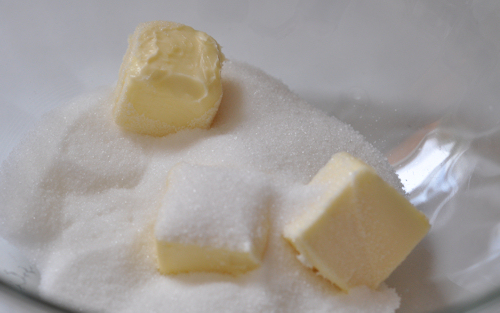 Beat in
2 large eggs
3/4 cup of plain yogurt
the juice and zest of 1 medium lemon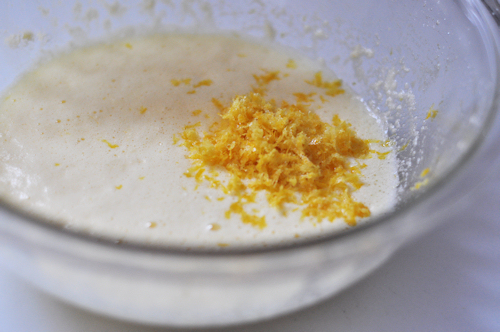 Combine
2 cups all purpose flour
3 tablespoons poppyseeds
1/2 teaspoon salt
2 teaspoons baking powder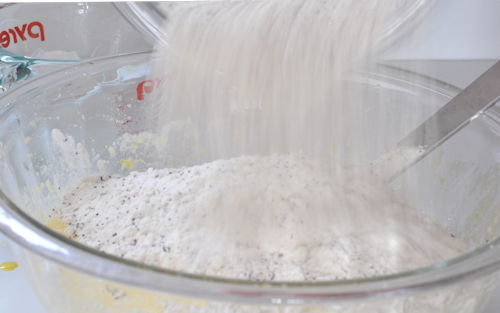 And fold into yogurt mixture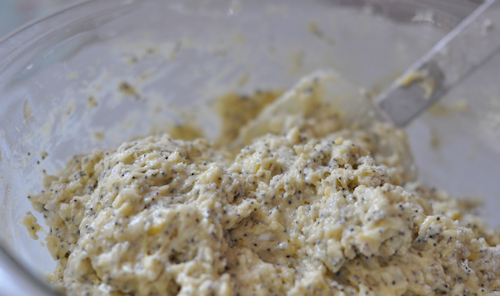 Divide evenly between 12 muffin cups – either well greased and floured or lined with paper cups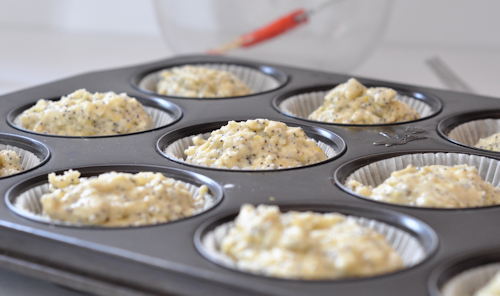 Bake at 350º for about 20 minutes, until toothpick comes out with just one or two moist crumbs. Cool on a wire rack.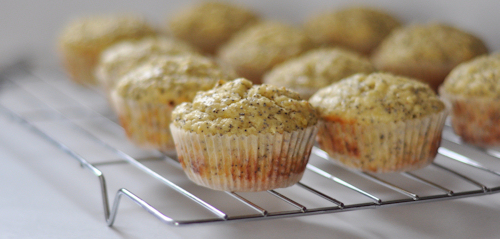 Then put them in these cool little condiment cups that match your Fiestaware and take 4 dozen photos of them. Or – if you prefer, you can just eat them.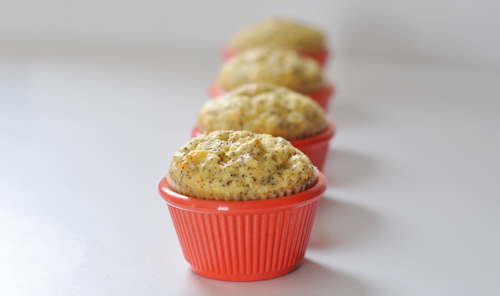 Your call.